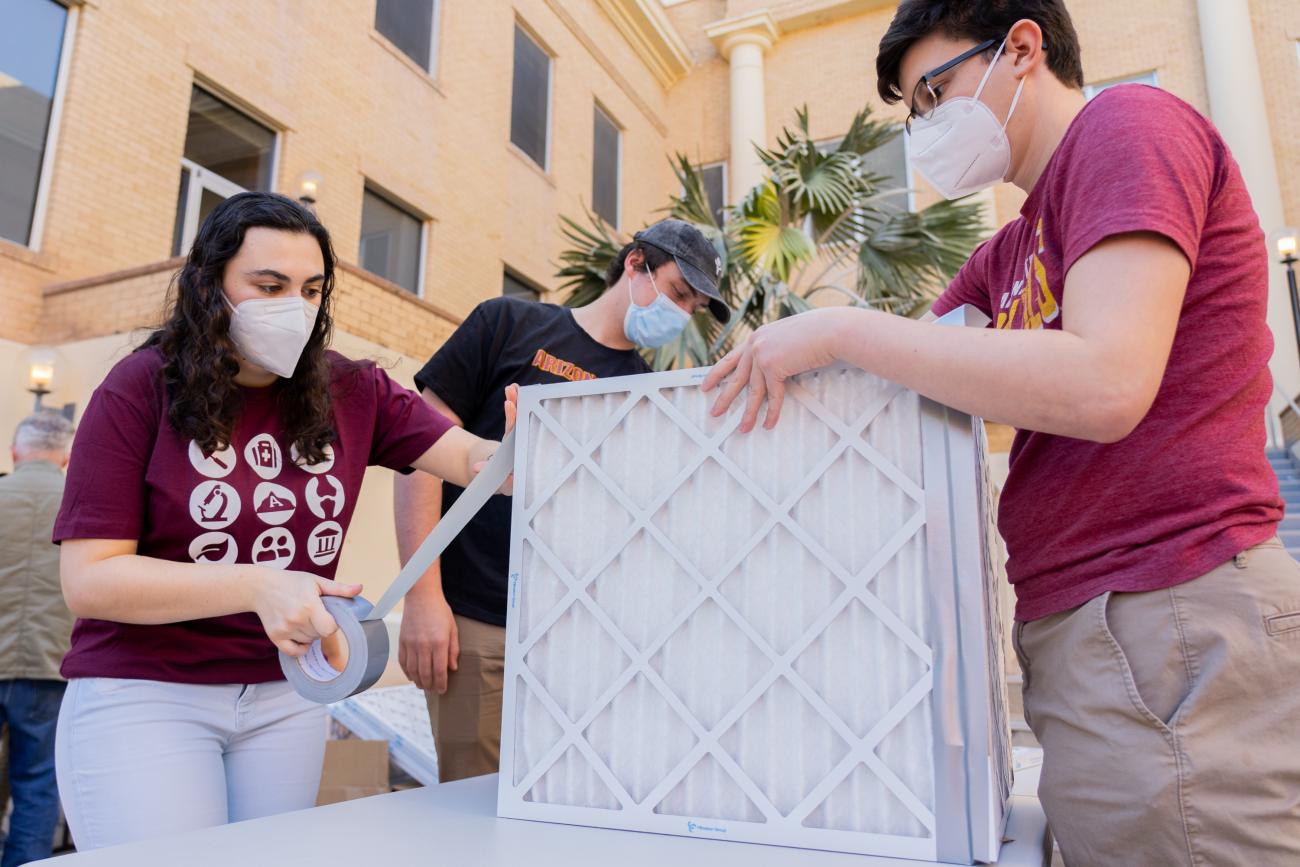 ASU's Clean Indoor Air Project
The ASU Applied Infectious Disease and Epidemiology (AIDE) Lab. AIDE Lab, led by Megan Jehn, Ph.D., is an interdisciplinary group of public health professionals and students to initiatives supporting public health emergency response and equitable implementation of public health interventions.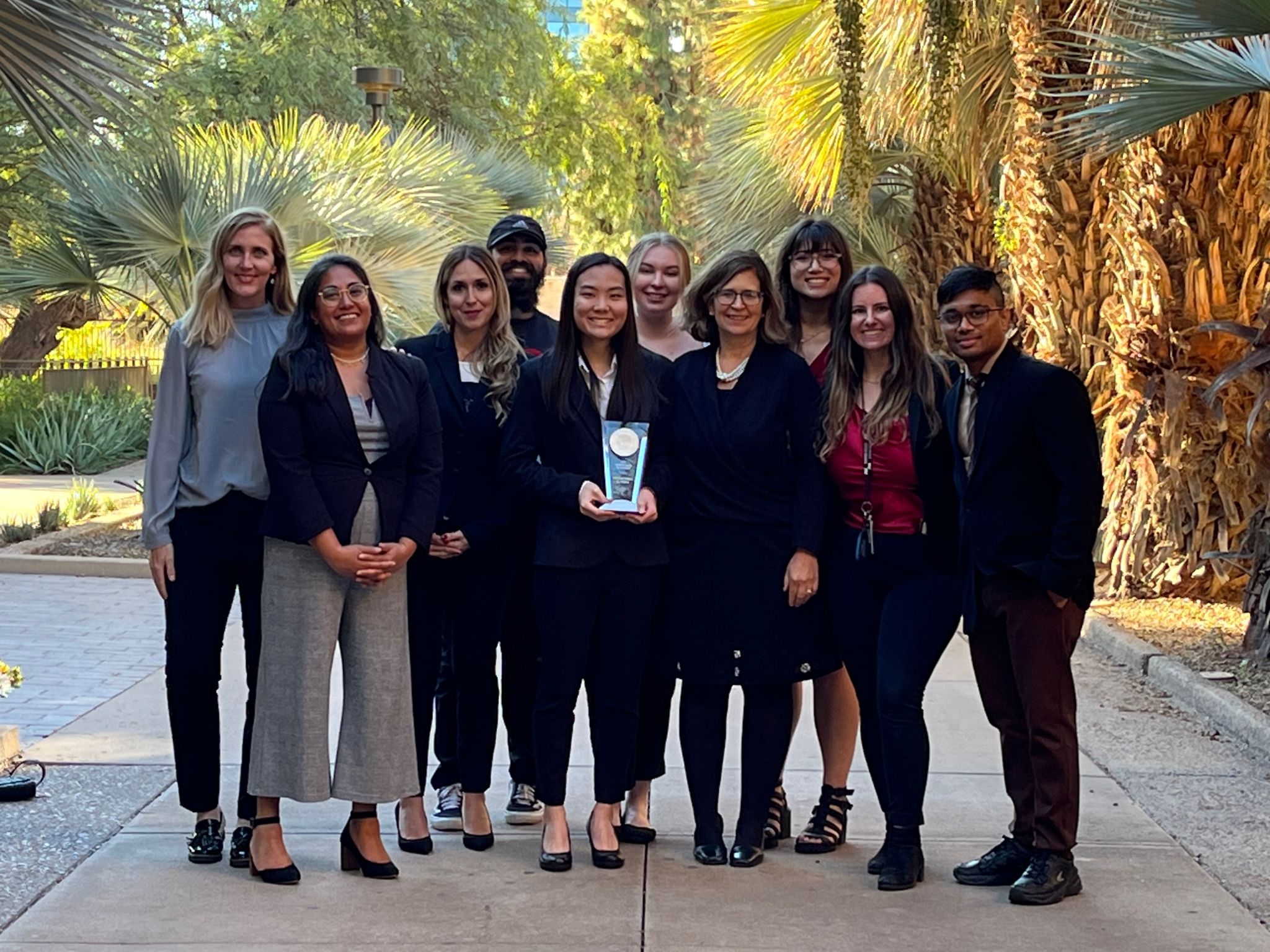 ASU's Clean Indoor Air Initiative is a project in the ASU Applied Infectious Disease and Epidemiology (AIDE) Lab. It aims to expand access to clean air interventions like the Corsi-Rosenthal box (C-R Box), engage communities to increase education and awareness and contribute to research. Featured in photo ASU Clean Indoor Air Team awarded ASU's 2022 President's Award for Innovation for their public health initiative to bring cleaner indoor air to K-12 schools. ASU Press Release.
The project team has worked with local government, school districts, and community organizations to build and distribute more than 400 C-R boxes throughout the state. Over the last year, the team has also conducted a scientific C-R Box effectiveness study in classrooms across Arizona. These scientific studies are some of the first to evaluate indoor air interventions in real-world settings.
Quick Links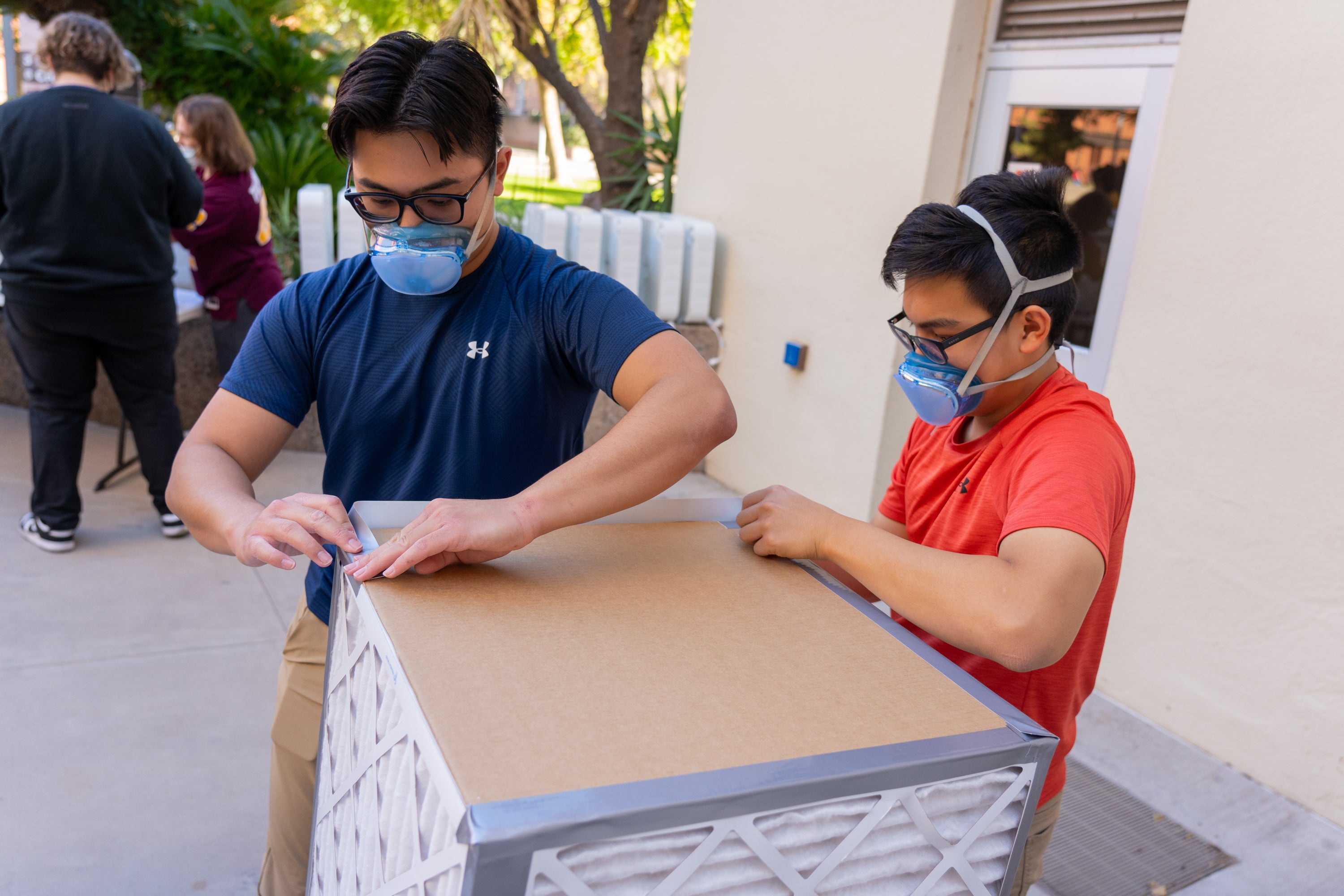 Learn
We have lots to share with you: from do-it-yourself C-R box build resources and instructions, lesson plan templates, and the latest research on how to improve your indoor air - we invite you to learn with us.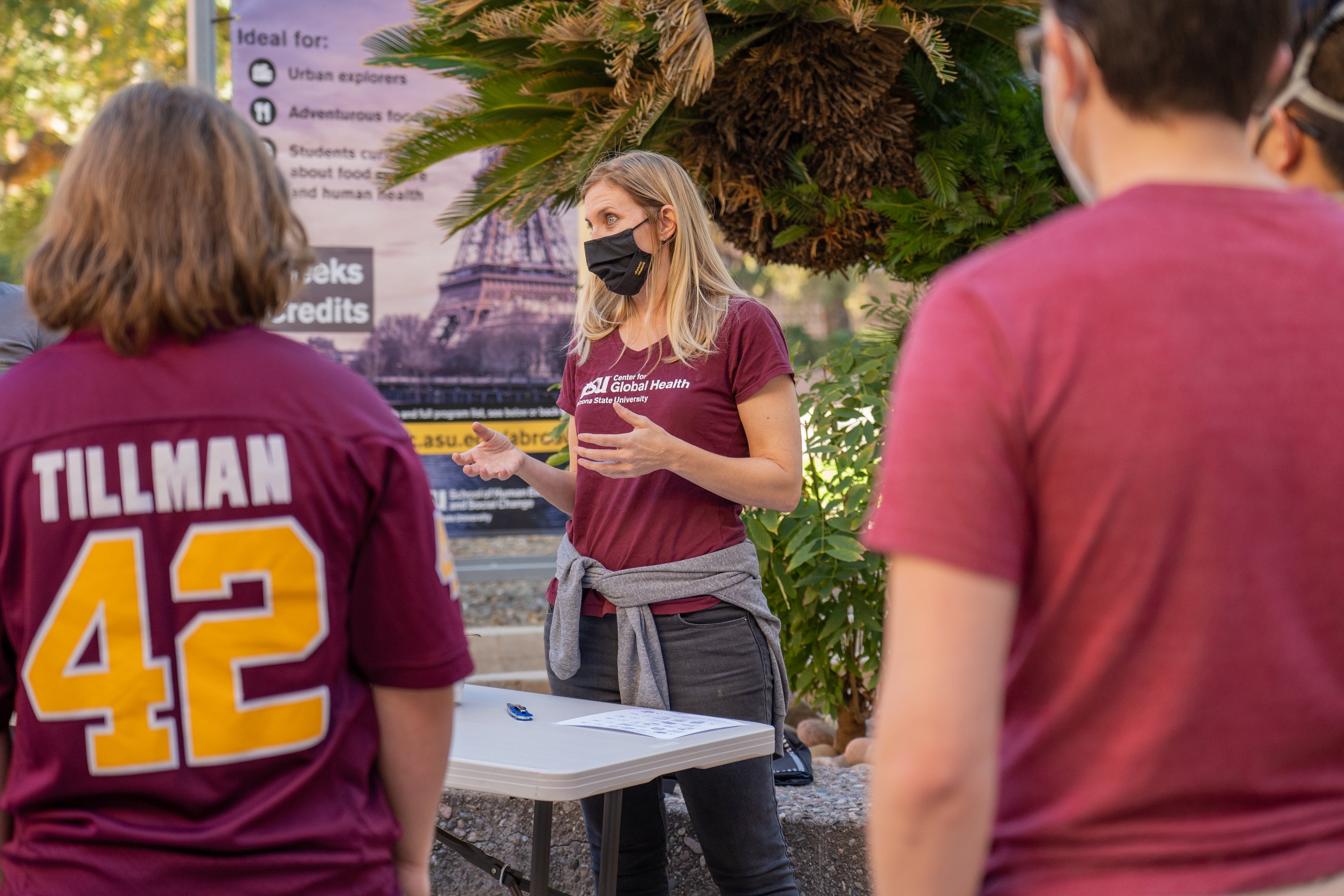 Community Impact
Learn about our latest collaborations. We aim to raise awareness about the importance of clean indoor air and how you can join the clean indoor air movement!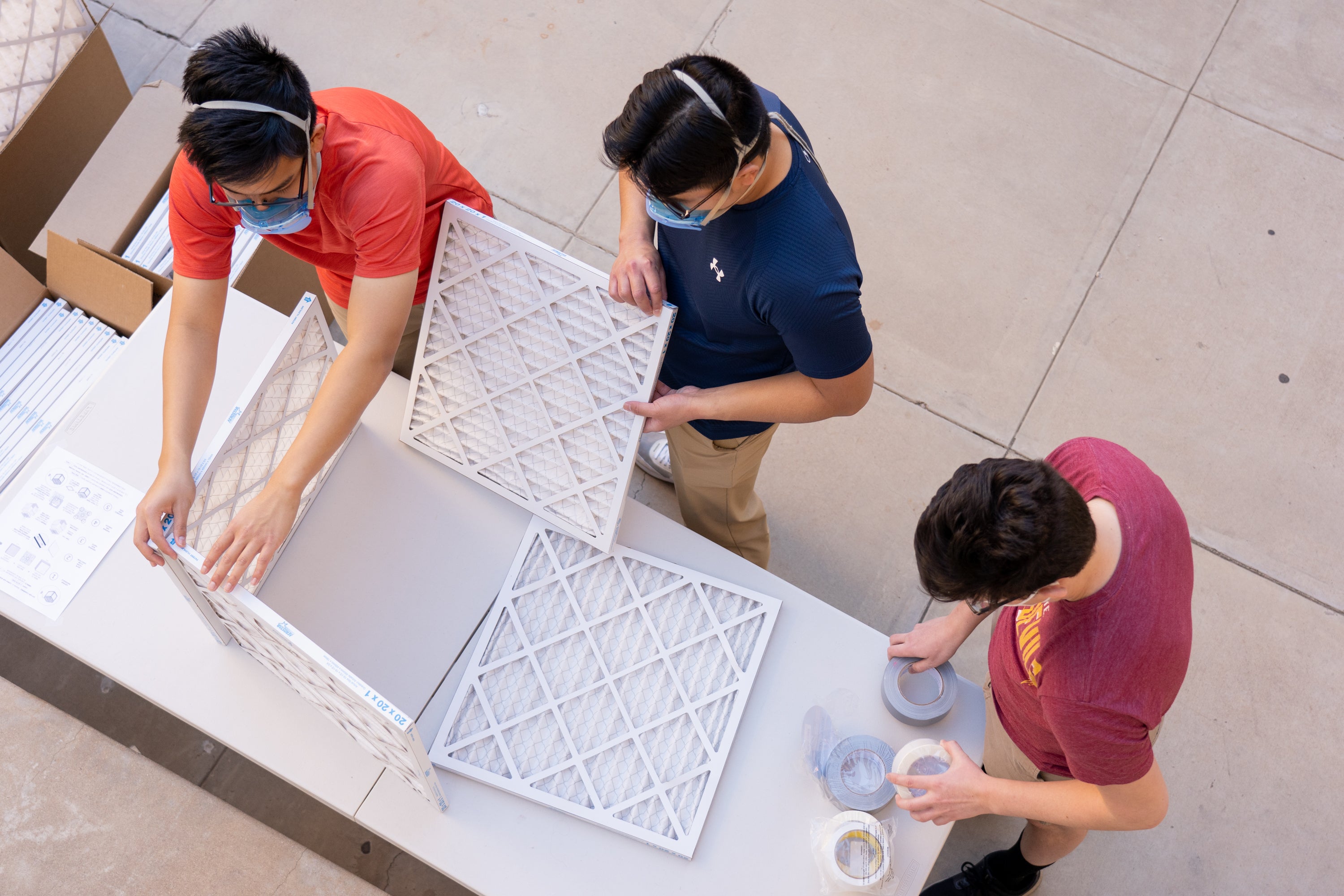 Donate and Support
Your generous donation and support will help provide schools in need across Arizona with supplies needed to build C-R Boxes and engage in hands-on STEM activities that improve health.
You can stay learn more about what the AIDE lab is up to and stay connected with our team by following the AIDE Lab Instagram Account: @arizonastateuniversityaidelab